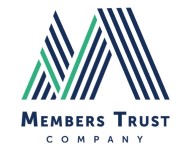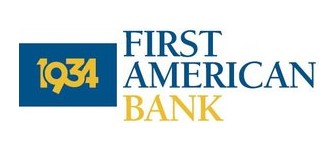 Frequently Asked Questions (FAQs)
About GreenState Credit Union
GreenState Credit Union (GreenState) is a member (customer) owned financial cooperative with 19 branch locations throughout Iowa. Since being organized in 1938, GreenState has grown to be the largest financial institution in Iowa with more than $5.5 billion in assets and over 200,000 members/customers.
GreenState product offerings include checking accounts, CDs, IRAs, money markets, auto loans, credit cards, personal loans, mortgage and equity loans, commercial loans, insurance products and wealth management services.
Giving back to members/customers and the community is a core value at GreenState. The organization is consistently ranked in the top 1% nationally out of more than 10,000 banks and credit unions for returning profits to customers with better rates and lower fees by independent research firm Callahan & Associates. Perhaps, more importantly, GreenState staff plays an active role in the community by volunteering thousands of hours of service each year and financially supporting over 500 Iowa charities.
About the Acquisition
Why did First American Bank and GreenState take this action?
In 2017, First American Bank began assessing its strategic options. GreenState was contacted in this process and it was determined to be a fantastic fit for both organizations. This acquisition combines two well-respected Iowa-based organizations whose core values and cultures are similar.

By joining these organizations together, all customers will have access to expanded products and services, the opportunity for increased value, and local support.
Where is GreenState Credit Union located and what support do they offer?
GreenState Credit Union is headquartered at 2355 Landon Road, North Liberty, IA 52317. The credit union operates 19 branches throughout Iowa in these metro areas: Greater Des Moines, Iowa City, Cedar Rapids, Waterloo/Cedar Falls, Dubuque, Quad Cities, and Grinnell. GreenState offers a full-service call center with online chat and belongs to the Allpoint ATM network, which provides customers access to 43,000 surcharge-free ATMs nationwide.
First American Bank's branch locations will be maintained and incorporated with GreenState, resulting in a network of 26 branch locations.
Who is Members Trust Company and what is their relationship with GreenState?
Operating under the GreenState Trust Services name, GreenState provides Trust services through a partnership with Members Trust Company of which it maintains a minority stake ownership, sharing its values and commitment to servicing customers. Through this partnership, all GreenState customer-owners will have access to additional expertise with a business focused on delivering trust and investment services to families like yours.
Members Trust Company has been providing trust, investment, and fiduciary services for over 30 years, manages over $3 billion in assets, is an industry recognized leader in investment management services, and is a credit-union owned nationally chartered trust and investment firm. They are committed to acting in the best interest of their customers while fulfilling their duties as a trust company. Members Trust Company's ownership and shared mission with credit unions make it the ideal choice for families like yours who have entrusted the financial future of your loved ones to a corporate trustee.
About My Accounts
How does this acquisition benefit me?
You will continue to enjoy the existing products and services offered to you today as well as gain access to an expanded suite of products and services and a branch network of 26 locations across Iowa. Additionally, as a customer-owned, not-for-profit financial cooperative, GreenState is able to offer competitive rates and lower fees and return excess capital to customers when the credit union performs well.
Will I still be able to work with my local contact? Will my team change?
Your First American team will become part of the Greenstate family, and you will continue to work with the same people you have developed relationships with. Members Trust will provide an additional level of expertise, support, and services in trust and wealth management.
Additionally, First American's portfolio manager will join Members Trust helping ensure in-depth understanding and continuity with your investments.
How does the change for First American Bank to GreenState Trust Services impact me?
Members Trust Company will become the trust company of record for your First American Bank wealth management account. You will continue to work with your same contacts as well as others at Members Trust Company and GreenState for many of your other financial services needs.
Will there be any changes to my Private Wealth Management account?
Your Wealth Management accounts will remain unchanged, and you will access the same systems and employees as you always have. Trust accounts will operate under the GreenState Trust Services name in partnership with Members Trust Company, FSB. You will continue to have the local, personal service you are used to from your relationship team while at the same time having access to additional expertise. Members Trust Company has been providing trust, investment, and fiduciary services for over 30 years and currently manages in excess of $3 billion in assets. Any changes required related to future conversion activities will be communicated well in advance.
What about the other business I have at First American Bank, e.g. checking account, etc? What is required of me for the transition?
Our commitment is to make the transition as seamless as possible. There is no action required at this point in time for the other business you have at First American. Most of this will automatically transfer to GreenState at the time of closing and you will continue to have access to the same products you have today - your loans, deposit accounts, safe deposit boxes, and other services will remain unchanged. Additional details will be communicated as necessary following close of the transaction. Please reference the following link for more information: GreenState.org/FirstAmericanBank
What should I do if I have additional questions?
For more information, please contact your relationship team. They would be more than happy to answer any additional questions you may have.