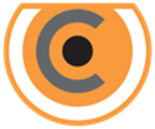 ---
Media Release
July 1, 2021
RE: GreenState Partners with Inclusive Cultural University to Help Unify Iowans
Contact: Tara Wachendorf, Public Relations Director
Email: tarawachendorf@greenstate.org
---
GreenState Partners with Inclusive Cultural University to Help Unify Iowans
Campaign of Consciousness Launching to Strengthen Community – Police Relations
Iowa City, IA – Starting this month, Inclusive Cultural University (ICU), in partnership with GreenState Credit Union, will begin the Campaign of Consciousness – Iowa City. ICU workshops will take place with surrounding Iowa City law enforcement agencies, University of Iowa student athletes, and interested citizens of the Iowa City Community. Participating law enforcement agencies include Coralville PD, Iowa City PD, Johnston County Sheriff's Office, North Liberty PD, University Heights PD, and the University of Iowa PD.
Inclusive Cultural University is an organization, commonly referred to as ICU (I See You). The ICU vision is founded on a simple message of substance – "I see you, I respect you, I acknowledge you" – and locating the individuals, schools, organizations, corporations, and law enforcement institutions that connect with this lifestyle. The ICU "eye" is the company emblem being positioned as the universal symbol of respect, and what brings this innovative concept to life through brand connectivity. ICU has already anchored with ten Iowa police agencies, with officers and sheriffs ready to use the framework to connect with citizens.
"When meeting with the ICU team Jon and Del Marion, we immediately felt energized by the passion and unity they embody. Inclusive Cultural University is truly about bringing people together, understanding where we have come from, and working towards a common goal of respect. GreenState is delighted to help them expand their presence in this community, and eventually statewide," states Tara Wachendorf, Public Relations Director for GreenState Credit Union.
"The Inclusive Cultural University (ICU) was built to directly address issues that have plagued our society. Improving relationship between the community and law enforcement is huge," says Jonnell Marion – Founder and President of ICU. "Also, establishing clearly defined safe zones in our communities, especially at our educational institutions where young minds are being shaped to be leaders in our world. We need to be proactive in reinforcing value and respect for one another. I am encouraged by the support from GreenState toward the ICU vision - it is a testament to their standards as a company, and I know this is just the beginning of great things to come. This will be the blueprint on how to reach solutions for our country."
For more details on the upcoming community workshops and forums, please visit www.icuworldwide.com.
About Inclusive Cultural University (ICU): The mission of Inclusive Cultural University (ICU) is to empower each person with the consciousness of the part they play to promote an inclusive, safe, and equitable society. ICU workshops facilitate conscious conversations where rules of engagement are introduced, constructed on ways we can respect others as individuals. The vision is to take ICU worldwide.